Whether you're brand new to cake decorating and want to learn the basics in a one-on-one setting, or you have a few cakes under your belt but need some assistance making a cake for that upcoming special occasion, Private Lessons at Sugarplum Studio is ready to help!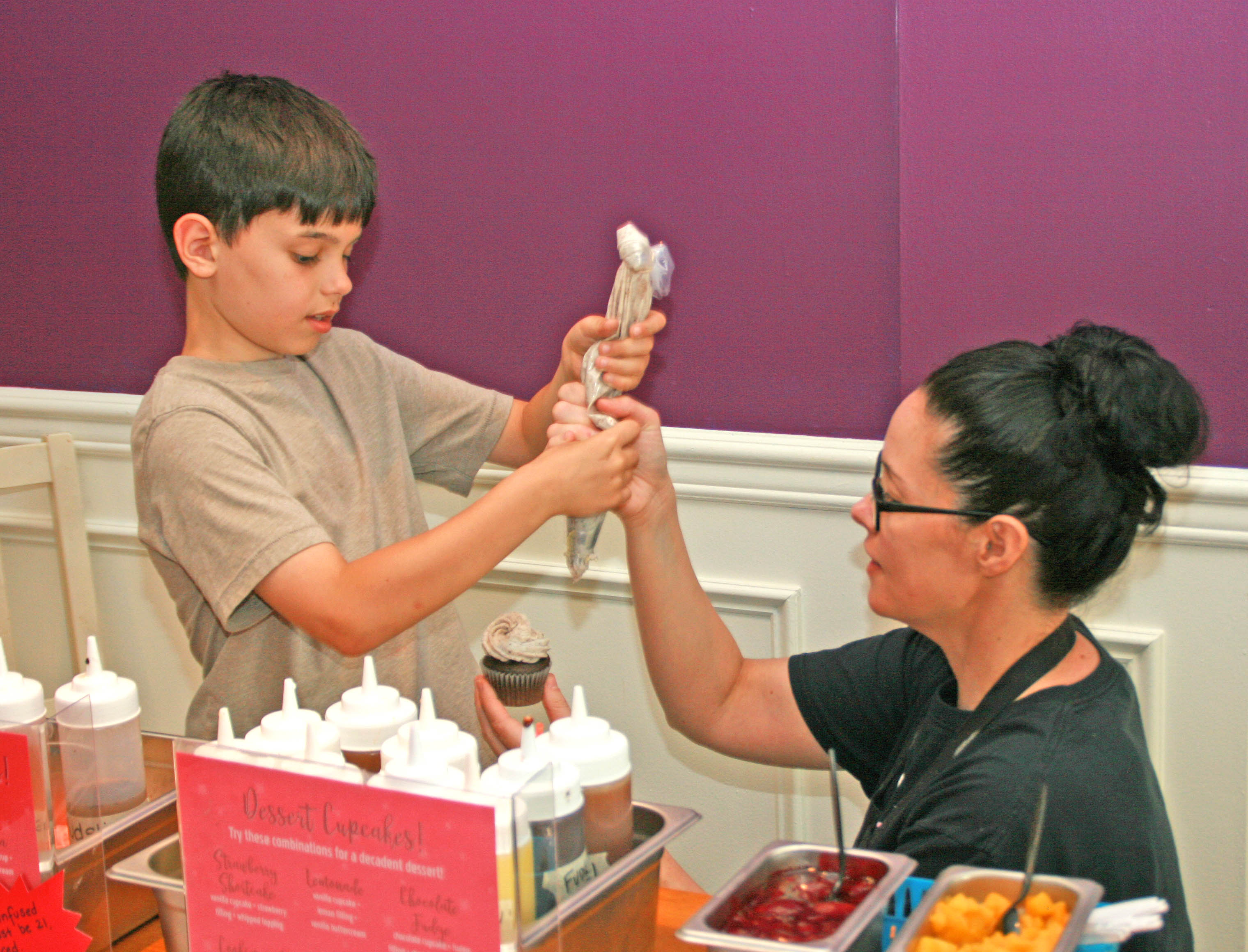 Private Lessons sessions can be booked by the hour with your choice of Sugarplum Studio owner and Executive Pastry Chef Sharon Spatucci or Lead Pastry Chef Instructor Michele Schmuckler. Attendees will complete the project themselves, under the direction and with the assistance of the pastry chef instructor.
Sessions are booked at a studio fee of $50 per hour plus project fee, priced a la carte. Two people may share a session and team up to complete a single project together OR create individual projects of the same design/theme under a single studio fee with separate project fees.
For example: A mother/daughter team each making their own cake or making a two tiered cake together would pay ONE studio fee of $50/hour PLUS a la carte project fee.
Private Lessons are recommended for ages 10 and up.
Because the studio is typically fully booked with Private Parties on the weekends, we do not offer Private Lessons on Saturdays and Sundays at this time.
Session includes:
• All instruction
• Use of tools
• Disposable apron
• Take home packaging including cake boards and boxes
Length of the session will be determined by the complexity of the chosen project, with most single tier cakes and sets of cupcakes completed in one hour.
A la Carte Project Fee List
**Prices do not include Studio Fee of $50 per hour**
Single Tier Buttercream Iced Cakes:
Learn how to fill, ice and finish a cake with all buttercream details.
6″ $25
8″ $35
Fondant details (for cut outs or hand modeling) may be added to buttercream cakes for an
additional $5 charge.
Single Tier, Fondant Covered Cakes:
Learn how to fill and ice a cake in buttercream , cover with fondant and add fondant details.
6″ $45
8″ $55
Multi Tiered Cakes:
Learn how to fill, ice and securely stack tiered cakes. Tiered cakes will require a minimum of 2 hours of studio time at $50/hr.
6″/8″, approximately 35 servings | Buttercream Iced Tiers $85 | Fondant Covered Tiers $125
8″/10″, approximately 55 serving | Buttercream Iced Tiers $105 | Fondant Covered Tiers $150
For more information and to book a lesson, email info@sugarplumstudio.com, call us at (856) 354-8700, or use the form below.