Sugarplum Studio
211 Berlin Road, Cherry Hill, NJ
(856) 354-8700
info@sugarplumstudio.com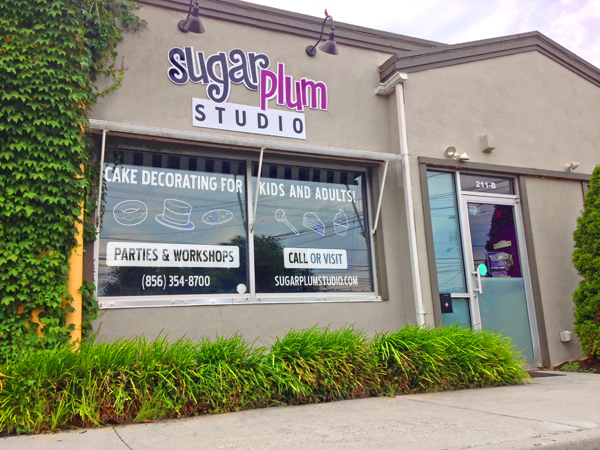 Parking
Sugarplum Studio shares our parking lot with 3 additional businesses. At certain times of the week, particularly the weekend evenings, parking can be very tight. There is general parking in the front, along the side, and in rear of the building.
If you are attending an event with friends, we highly recommend carpooling when possible!
Please be respectful of any parking spots designated by signage for other tenants.
Parking at the Centrum Shoppes is strictly prohibited by posted order. Any vehicles observed parking at Centrum Shoppes and then patronizing any of the businesses at 211 Berlin Road will be towed at the vehicle owner's expense. This parking policy is strictly enforced. If you do park there, it is at your own risk.
If our lot is full, there is on street parking across Berlin Road on McPhelin Avenue. Please be aware of any posted parking restrictions on residential streets. Please use the pedestrian crosswalk and use caution while crossing Berlin Road.
If there is an banquet event at the restaurant, the parking lot will likely be full. You are welcome to use the restaurant's valet service, at their fee, or use on street parking.
Sugarplum Studio will NOT be held responsible for any fees occurred or damages to your vehicle if it is towed as a result of parking in any prohibited area.
Hours
Studio hours are by reservation only. Please see our Workshop Calendar and Party Packages pages for more information.
Our general hours may fluctuate, so call the studio at (856) 354-8700 for private party availability or see our calendar for scheduled Workshops.
General Operating Hours
Wednesday through Saturday: 10 am – 8 pm
Sunday: 10 am – 5 pm
Hours are subject to change daily. The studio may close if there is no scheduled event, private party or Open Studio. We recommend calling ahead to make sure that the studio is open if you are stopping by to make deposit payments or picking up invitations and information.
Nearby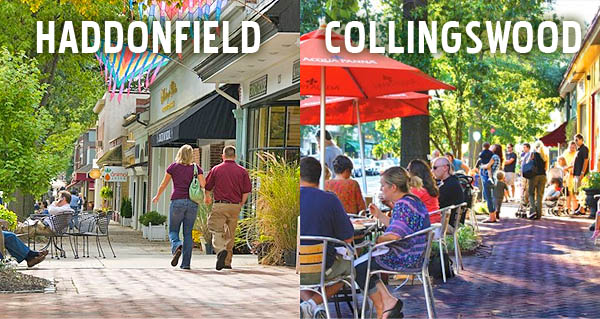 For guests coming a distance to visit us, both Haddonfield and Collingswood are nearby towns with strollable main streets featuring shops, restaurants, outdoor events, and other things to do and see. They make a nice follow up to a cake or cupcake decorating workshop or event. Learn more at the links below:
http://www.haddonfieldnj.org
http://www.collingswood.com
Contact Us